The Schoolanywhere Mobile App
Our brand new Schoolanywhere app gives parents simple, real-time access to student information.
Parental engagement - boost your school's Ofsted compliance
"Promoting the confidence and engagement of parents" is an Ofsted priority for schools. In order to obtain an outstanding judgement from Ofsted for Leadership and Management, schools have to show that they have strategies for engaging with parents and carers for the benefits of the pupils. Our brand new app gives parents real-time's access to all aspects of their children's life at school.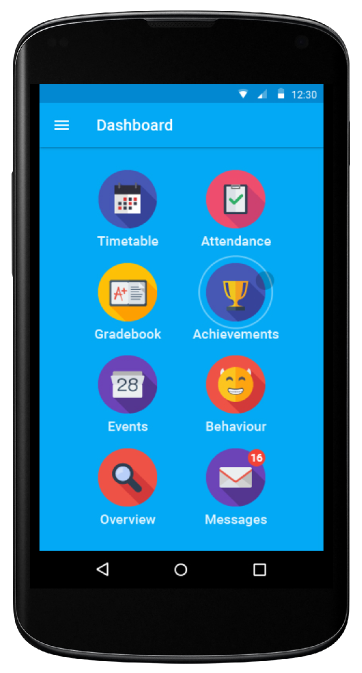 Monitor behaviour, praise achievements
As part of parental engagement, schools have to "work with parents to manage behaviour and support pupil's achievements". The many features of our Schoolanywhere mobile app, including Attendance, Gradebook, Achievements and Behaviour, give parents easy access in real-time to their children's grades, rewards, attendance and behaviour issues. It allows them to keep an eye on their children's daily life anywhere at anytime, allowing them to be pro-active and contact the school if necessary.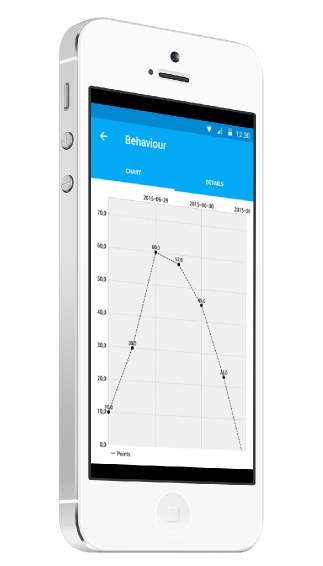 Improve communication, enhance engagement
Ofsted also encourage schools to communicate about school values and activities organised to promote pupil's social and cultural development. Our Events feature gives schools the tools to promote events and meetings to parents through push notifications and the Message feature allows teachers and parents to communicate quickly and efficiently.